Thanks for printing! Don't forget to come back to Zerorez Kansas City for fresh content!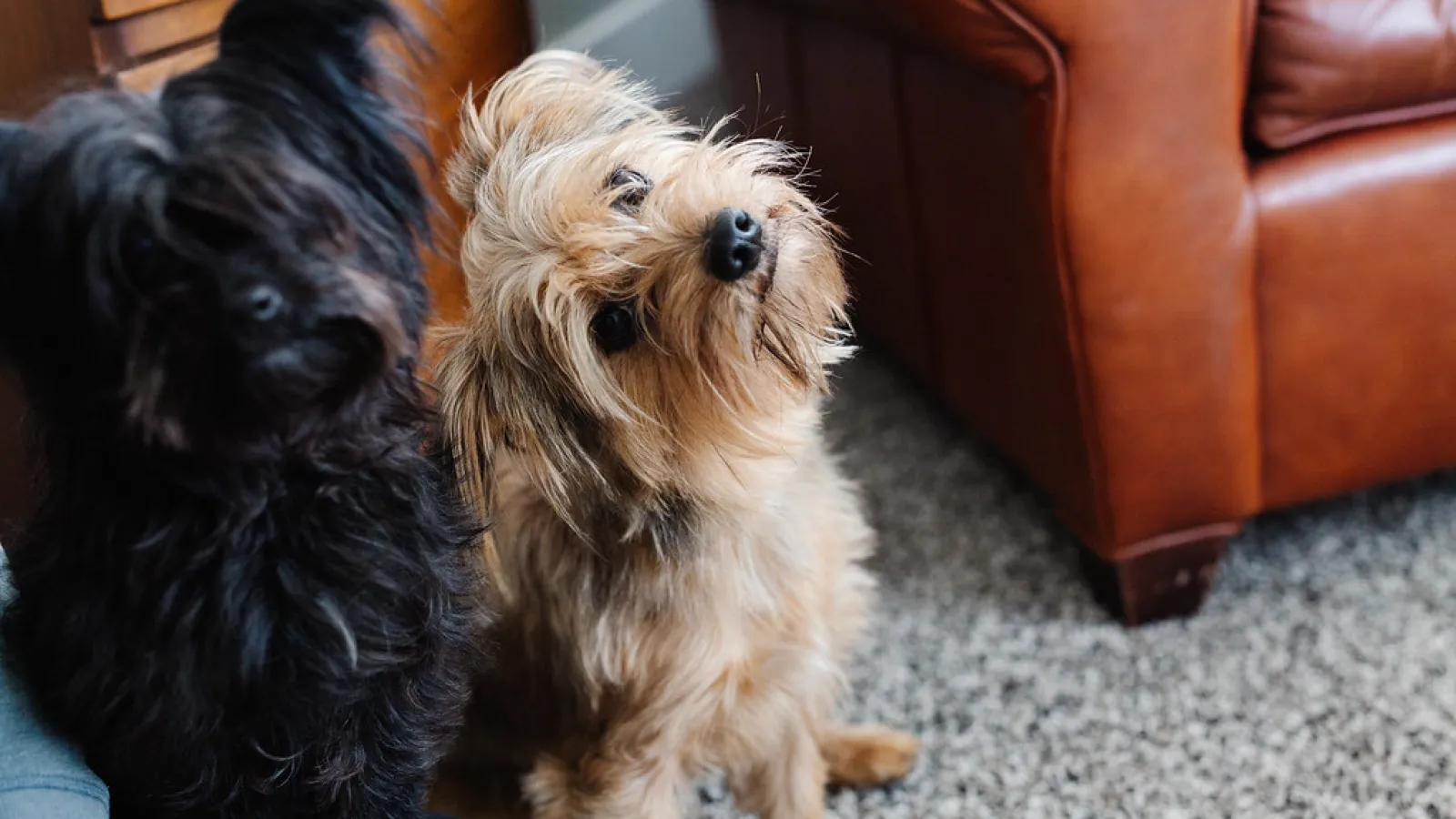 Pet Odor Treatment
We understand that accidents happen, which can cause odor and discoloration in your floors. If not properly treated, biological matter, such as urine, can create a breeding ground for bacteria and an unhealthy indoor environment.

Eliminate Pet Odors
Traditional carpet cleaners rely on perfumes or deodorizers that add residue and work only temporarily to mask these odors.
Zerorez® uses a unique and non-toxic Biological Matter Treatment that eliminates unpleasant smells instead of just hiding them. Then, our cleaning process which includes Zr Clean™️ does its job! We make sure to not leave anything behind that will harm your pets—or linger in your nostrils.
Discoloration?
Urine is acidic when it enters carpet, and it oxidizes as it dries. This causes the yellowing effect you may see in your floors. Oxidation, along with the ammonia and urochrome in urine, can permanently dye the color of your carpet. With Zerorez® Biological Matter Treatment, we treat the contaminated fibers to remove as much of this yellowing as possible.
Odor?
As urine dries, a bacterial and chemical change occurs. Acidic urine becomes alkaline, forming urea salts that attract moisture and can keep odor-causing bacteria alive for years. In order to safely and effectively clean your home, biological matter must first be neutralized to destroy bacteria, killing odor at its source.
A Specialized Method
In more severe cases, the urine sometimes soaks through the carpet backing into the padding and floor beneath. In this case, the problem has become "multi-layered" and effective remediation must address each layer of the problem. We have a specialized method to remove these difficult pet odors and stains with safe products that work and fix the problem not cover it. We attack the problem in your home from the bottom up—not the top down. This means we treat and rinse the sub surface, your carpet pad and your carpet fibers. This process also rinses out many of the chemicals and soaps used to try and remove the pet spot that are re-attracting dirt.